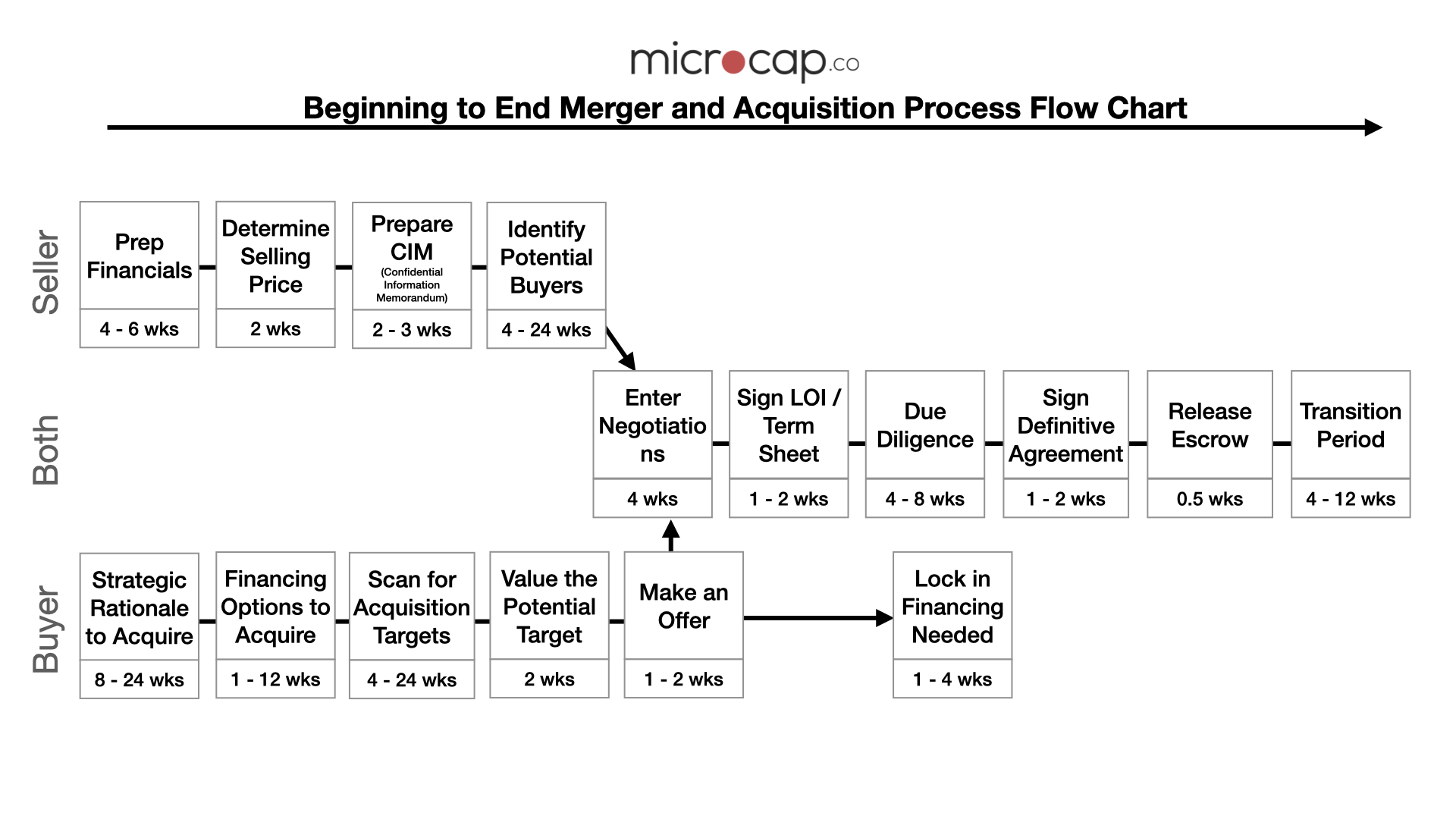 Prep Financials
M&A Process Flow Chart:
Prep Financials
The first step after the seller has determined that it's time to sell the business, is to prepare the financials. 
These financials are used in the summary package called CIM (short for Confidential Information Memorandum) that goes out to prospective buyers. And, during Due Diligence, additional financial information needs to be provided to the potential buyers. 
Listed below are the minimum key financial statement items you will need to prepare if the business doesn't have one already. :
Last 5 years of P&L (income statement)

Last Twelve Months (LTM) P&L or Year-to-Date (YTD) P&L

Last 5 years of Balance Sheet 

5 year Forecast (including capital expenditure and working capital)

Go here for more step-by-step and to download the template.