Banks are on the higher side of valuation multiples relative to all other industries. 
This is because banks generally offer a reliable source of multiple streams of income, have a long history of profitability, and a high level of liquidity, which removes a lot of risk from an investor's perspective. 
Banks are also highly regulated entities, which provides a level of stability and security. 
Another characteristic of valuation that comes into play is customer base. Banks are often able to build trust with their customers for a variety of products, which can lead to long-term customer loyalty and repeat business. 
Banks are seen as a safe-haven investment, particularly during times of economic uncertainty. 
The combination of these factors makes banks a desirable investment for many investors; hence, they have higher valuation multiples. 
What I mean by higher valuation multiples relative to other industries is that taking revenue multiples alone, industries have a wide range of revenue valuation multiples from 0.1x to above 5x. 
The middle of the road revenue valuation multiples comparing all industries is about 2x. 
Let's look closer at the data breakdown.
Bank Valuation Multiples
The criteria used in the screening of the banks in the data set include operating in the United States, Canada or the UK, publicly-traded, and profitable. 

Out of 669 banks in the data set, the average and median revenue multiple of banks is 2.6x.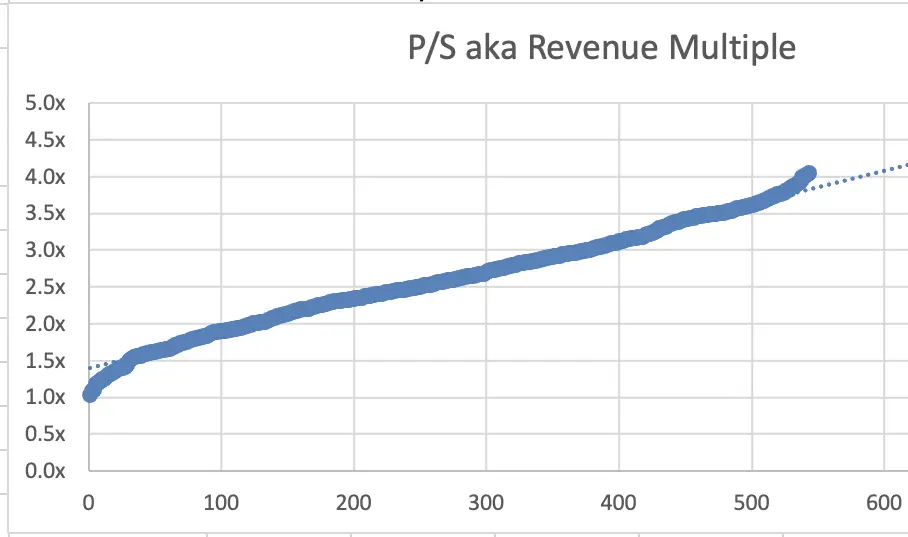 Normally, I use Enterprise Value to EBITDA multiple, but banks calculate operating income differently compared to other industries. 
As such, EBITDA was not available for the majority of the banks in the database. 
Banks calculate operating income differently than companies in other industries because they use a different definition of operating income. 
Banks usually use net interest income and noninterest income, while other industries usually use gross profit and operating expenses and EBITDA is before operating income before depreciation and amortization. 
Banks also use different methods to calculate loan losses and other write-offs and adjustments and they use different accounting methods for certain transactions and investments, such as derivatives and capitalized leases.
That being said, the average and median operating income multiple is 7.3x and 7.2x, respectively.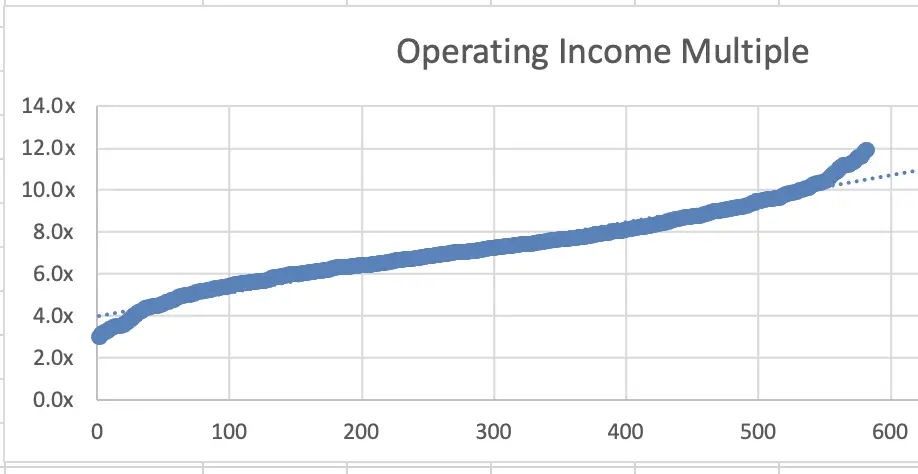 The operating income margins may be considered to be on the lower side relative to other industries. This is because banks have relatively high margins. 
So, holding the revenue constant, higher denominator (operating income) will yield lower multiples. 
And the same applies to the earnings multiple. The average and median PE multiple is 9.5x and 9.4x, respectively.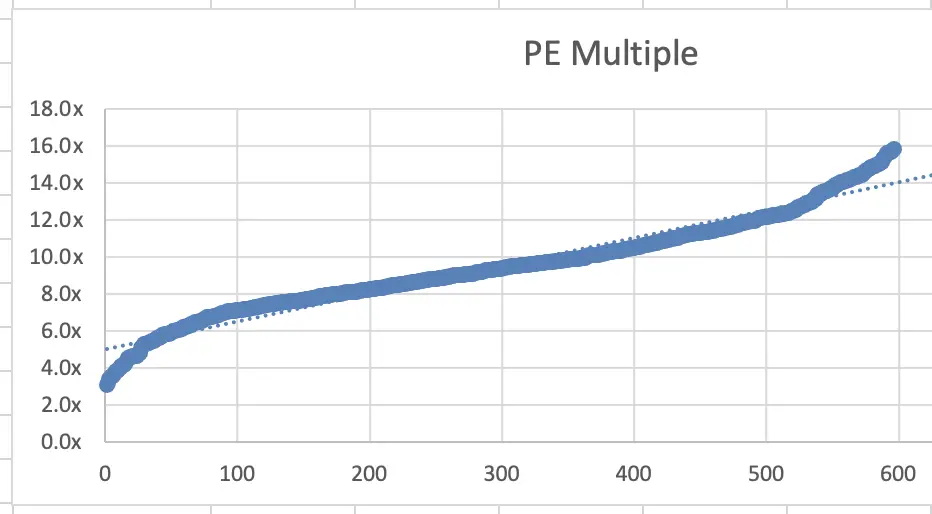 Gross Profit for Banks
A bank's gross profit is different from what you would see generally on the financial statements of companies in other industries. 
A bank's gross profit includes the net interest income that the bank earns from its loans and investments, the fees and commissions it earns from its services, and any other income the bank may have earned from its operations. 
Additionally, it includes the cost of any goods or services the bank has provided, such as loan origination fees, printing costs, and other expenses associated with its operations.
As an example, below is an income statement of JP Morgan.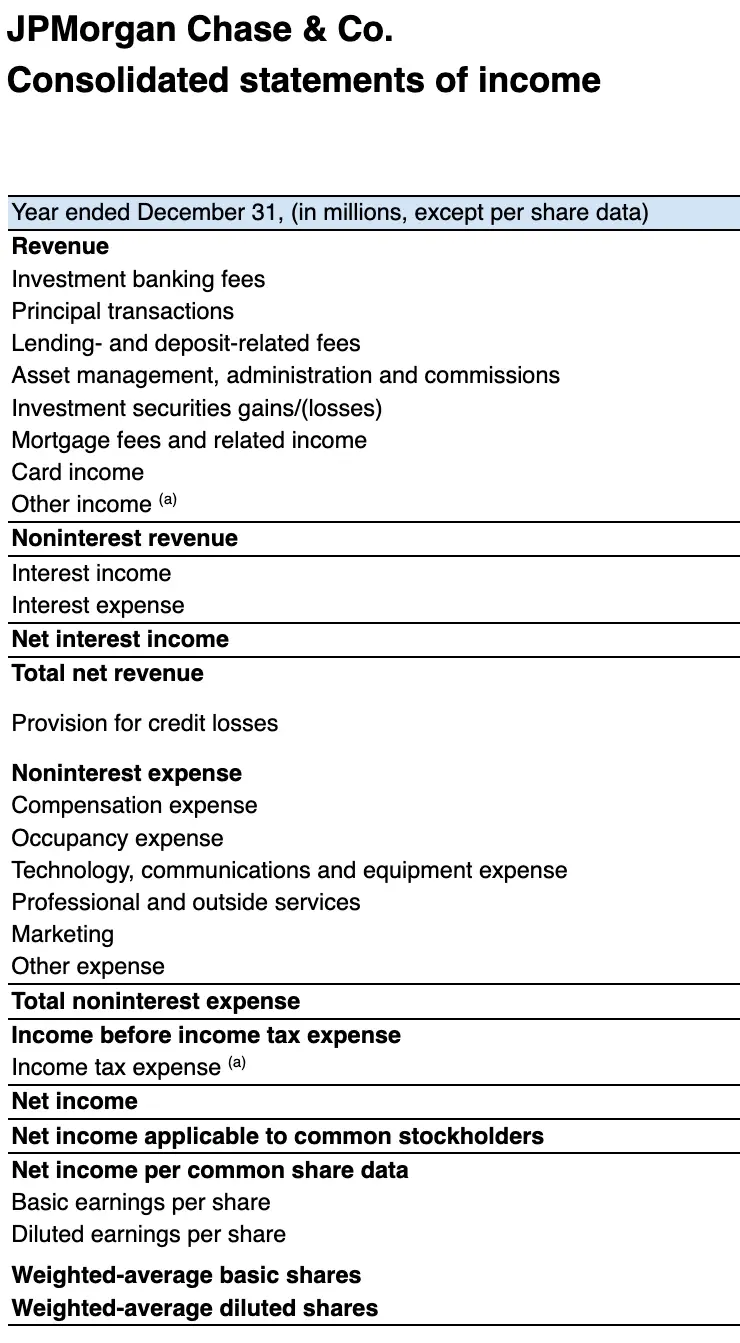 Generally speaking, banks tend to have higher gross profit margins than other industries because of their ability to receive interest income from loans, fees from services, and from other sources. But obviously, this will defer from bank to bank.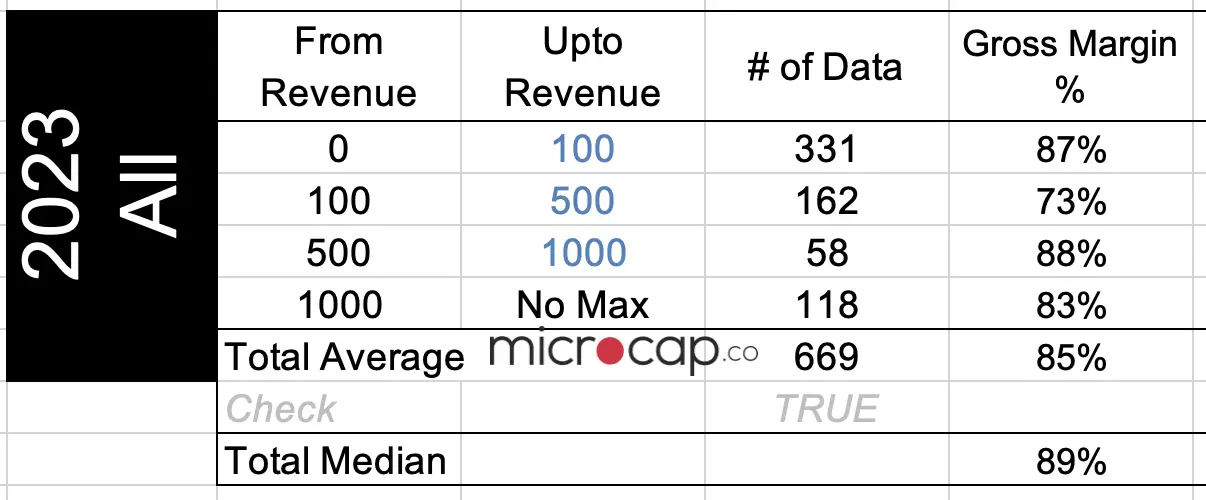 The average and median of what is considered gross profit margin for banks is 85% and 89%, respectively.
Operating Margin for Banks
Similar to gross profit, operating margin is vastly different for banks than a typical company of other industries. 
You won't see "EBITDA" on a bank's financial statement. 
However, similar to companies of other industries, operating income does take into account SG&A expense items such as salaries, rent, marketing costs, professional services, technology costs, etc.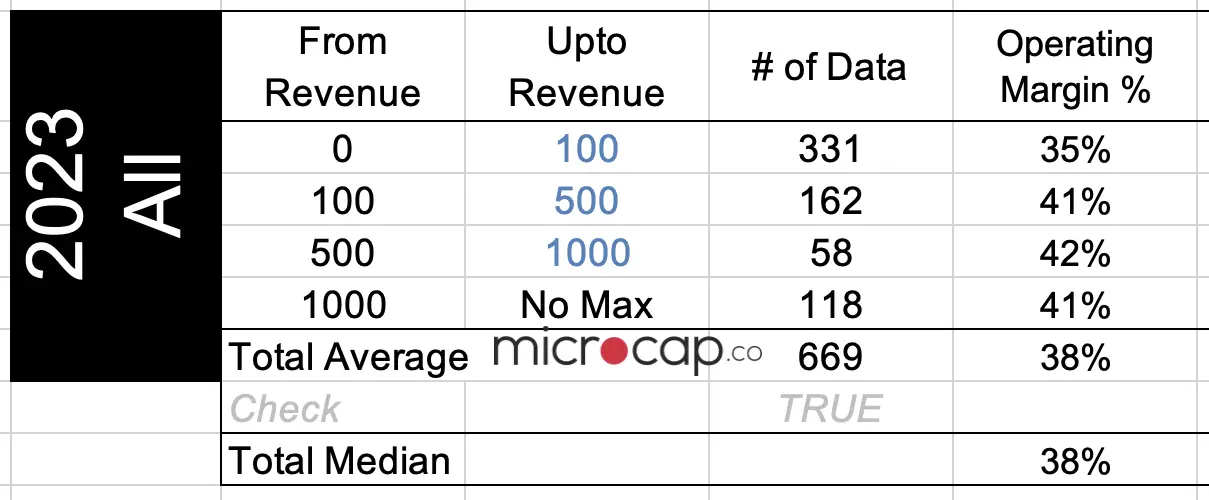 The average and median operating margin for banks is 38%. 
Bank Profit Margins
Net profit margins of banks are also high relative to other industries.
You can imagine why though when you walk into a bank, if you ever do.
First, you deal with bank activities and money flows on your phone or on your computer without ever having to step foot inside a bank. 
That goes to show how little physical space and few employees banks need to employ compared to the amount of bank transactions and fees they receive from them digitally. 
So, their G&A expense % of revenue is very low relative to other industries. 
In addition to that, banks also benefit from economies of scale, which allows them to spread their G&A expenses over a larger number of customers.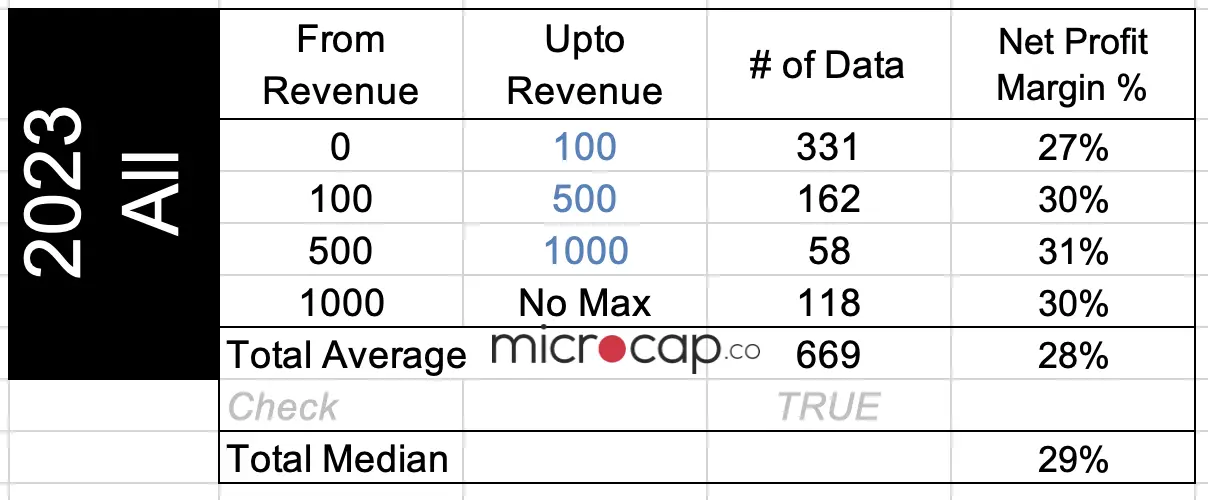 The average and median net profit margin for banks is 28% and 29%, respectively.
How To Use Valuation Multiples To Value a Company Refresher
For those who are not familiar with using valuation multiples to value companies, I wrote posts detailing exactly how you can do that. 
Hopefully you can use them as helpful guides. Click on the link below to go to the post.
Download Data Set
To download the 600+ companies data set in this analysis, enter your email address below to sign-up for the mailing list and the data set will be sent to your email directly. In some cases, it takes a few hours or a day to receive the email with the data set. 
(I have never sent an email to the mailing list, but I may in the future, who knows. But the reason for mailing it directly is because if you can download it with a click of a button, the internet bots go nuts.)
Thanks for reading as always and leave a comment if you found it useful!